We are thrilled and honoured to announce that ST Logistics has been recognised at the prestigious 16th Singapore HR Awards 2023 by SHRI, a testament to our unwavering dedication to embracing the future of HR! The Singapore HR Awards by SHRI aim to give industry recognition to all leading companies who have demonstrated breakthrough practices and implemented HR practices.
ST Logistics received the coveted 'People-Centred' award in the 'Learning and Development with Coaching and Mentoring' category.
This accolade underscores our deep commitment to enhancing the performance and job satisfaction of our valued employees through thoughtfully designed learning initiatives. At ST Logistics, we firmly believe that investing in the growth and development of our team not only fosters a positive work environment, but also contributes significantly to our overall success.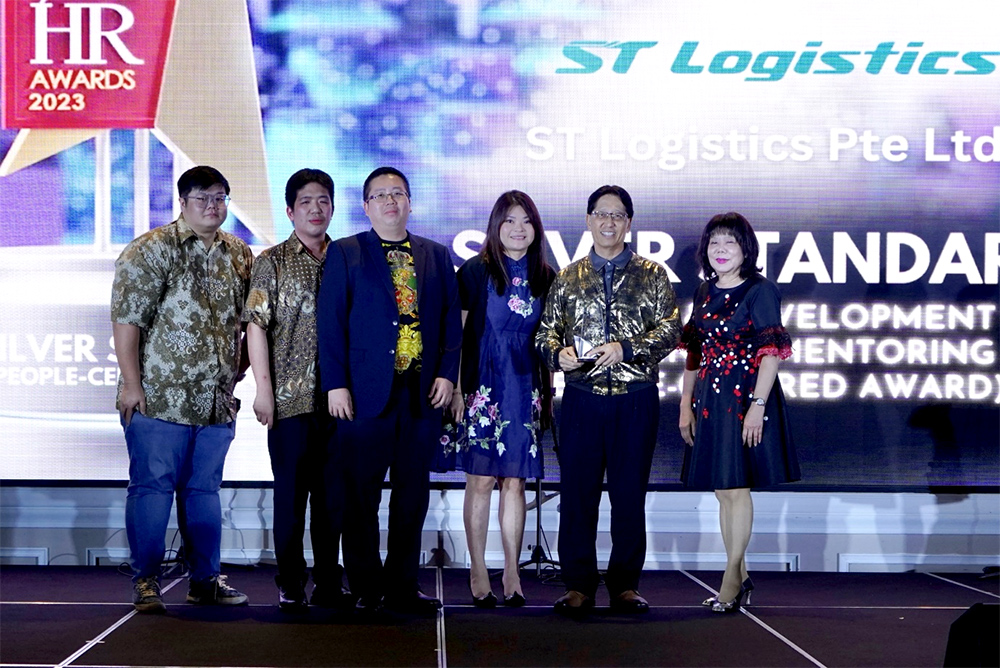 As we celebrate this achievement, we remain steadfast in our commitment to embracing the future of HR with enthusiasm and determination. Join us on this exciting journey as we continue to pave the path in the supply chain industry and inspire others to join us in shaping the future of Human Resources. Together, let's create a workforce that is not just skilled but also passionate, ensuring a brighter tomorrow for all!
Congratulations to the HR Team as we believe that the intiatives recognised in the 'Learning and Development with Coaching and Mentoring' category will inspire other organisations to adopt a culture of continuous learning and development, helping to build more resilent and successful businesses for the future.