The long standing partnership between Republic Polytechnic and ST Logistics continues to grow from strength to strength!
On 8th May 2023, 2 milestone events occurred in Republic Polytechnic, and ST Logistics wasproud to be part of them both!
Firstly, ST Logistics renewed its Memorandum of Understanding with the Polytechnic to collaborate on learning initiatives and opportunities involving students, graduates and staff. The collaboration is significant, in light of our recent appointment as a SkillsFuture Queen Bee, based on its industry standing and ability to influence institutions operating within its business networks.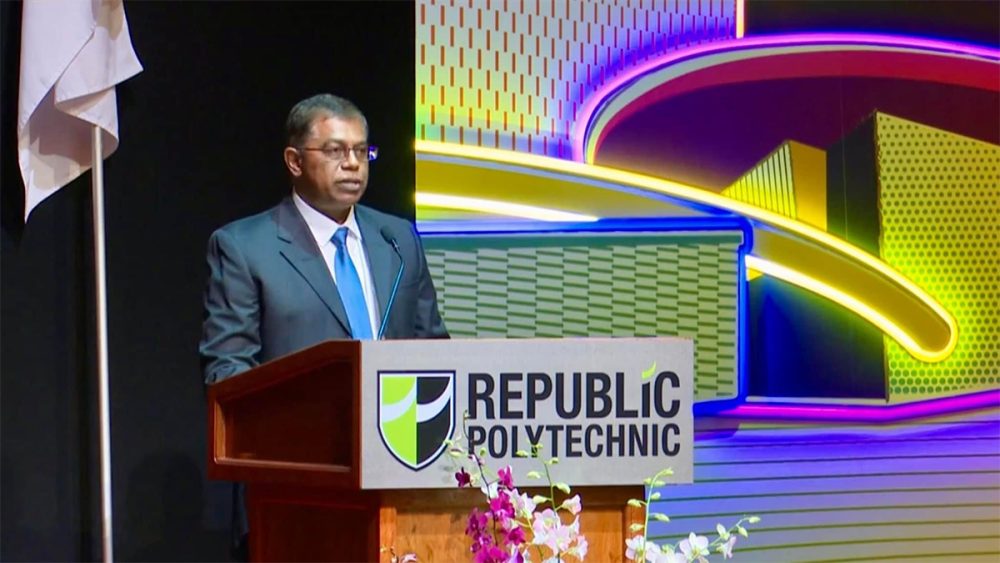 Secondly, ST Logistics was honoured that its CEO, Mr Loganathan Ramasamy, was invited by the Polytechnic to be the Guest-of-Honour for its School of Engineering's Graduation Ceremony 2023! In his speech to the graduands, Mr Loganathan shared how they should power their lives with passion, people and purpose:
Passion – Passion is contagious. Pursue your passion and surround yourself with people with passion.
People – People is the greatest asset of our lives. The impact we make on others can transcend time.
Purpose – Live life with an overarching purpose that is beyond yourself. The world is bigger than us.
Mr Loganathan concluded his speech with an inspiring quote from Winston Churchill: "Success is not final, failure is not fatal. It is the courage to continue that counts."
Congratulations to all graduands, and may you empower your lives with passion, people and purpose!