ST Logistics is proud to unveil the eMedCab (watch the full video here)- a powerful collaboration with Singapore Civil Defence Force (SCDF), an organisation that shares our mission of saving lives! Deployed and launched yesterday at Tan Tock Seng Hospital, both ST Logistics and SCDF were in attendance in ushering a new era of medical supply management, empowering our dedicated paramedics for a brighter, more efficient future!

The journey begins at Tan Tock Seng Hospital, where SCDF paramedics drop off their patients in aid. With the eMedCab by their side, they now have an incredible resource to enhance their life-saving efforts and focus on what matters most – the well-being of those they serve.

Gone are the days of logistics admin work such as manual accounting, indenting and issuance of stocks, weighing down our heroes. Over thousands of man-hours can be saved annually if implemented islandwide as the eMedCab revolutionises the process – a seamless scan of the QR code, and essential medical supplies for the ambulance are ready at their fingertips. The transaction is automatically recorded in real time, leaving no room for error, ensuring accuracy and accountability while enhancing the work-rest cycle.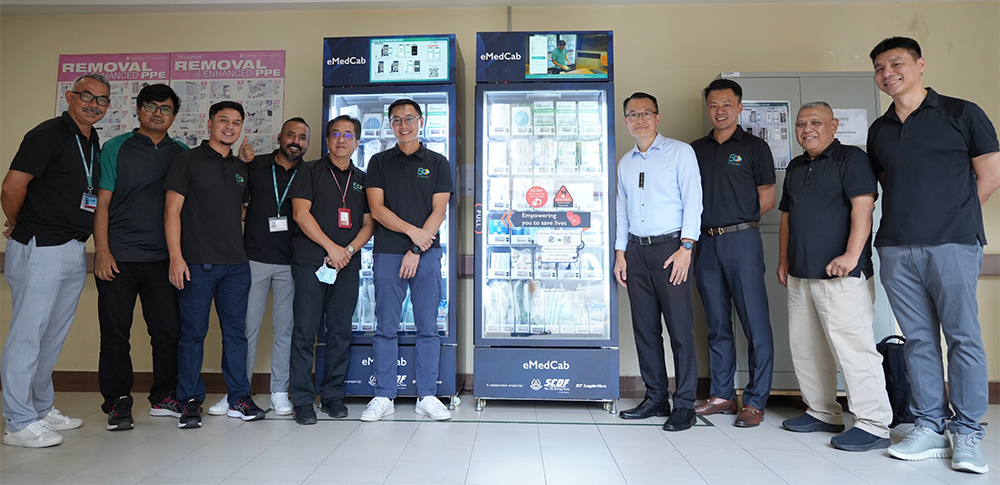 This remarkable leap in medical technology is just the beginning of a brighter future. As we look forward, let's unite in our commitment to drive innovation, empower our paramedics, and save countless lives. Together, we can make a difference that resonates far beyond our supply chain operations!