With the challenges in the job market rising from the COVID-19 pandemic, Workforce Singapore (WSG) launched the SGUnited Traineeships Programme & Professional Conversion Programmes to increase employment opportunities for the local workforce. Being a key supporter of workforce-related programmes initiated by the Government and a major supply chain services partner to several Government Ministries/Agencies, ST Logistics participated in both programmes on their launch.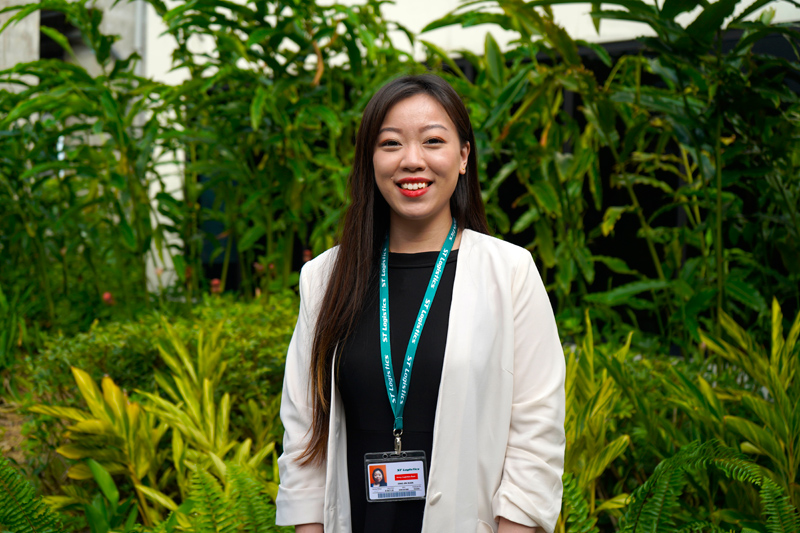 Ong Jin Xian,
Operations Executive Trainee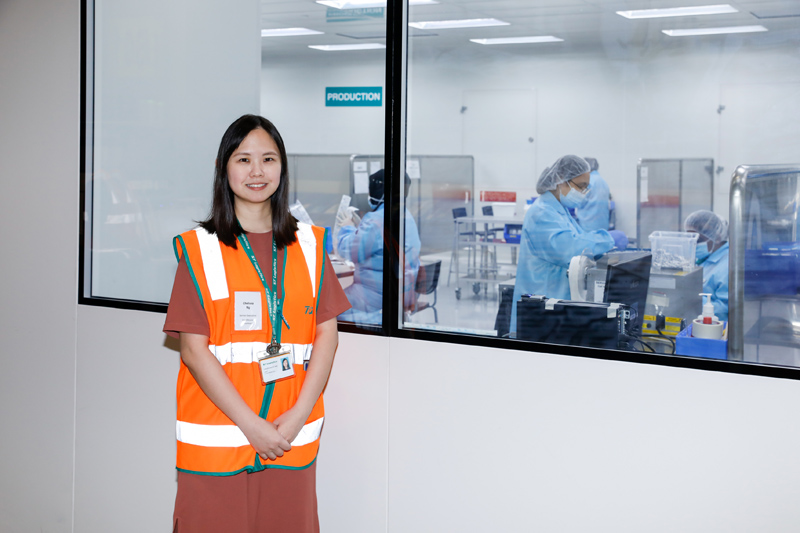 Chelsea Ng,
Senior Executive (Pharmacy)
We partnered WSG in providing fresh graduates with training opportunities to pick up valuable industry know-how and hands-on experience in the logistics and supply chain sector. Operations Executive trainee Ong Jin Xian came onboard the SGUnited Traineeships Programme, determined to make the best out of this learning experience. She adds that her learning journey, which involves acquiring ground operations skills in a large warehouse supporting a key national customer, has been an exciting one.
We also welcomed mid-career workers who switched over from different industries. Originally from the pharmaceutical sector, Chelsea Ng is one of our mid-career staff who made a career switch to the supply chain industry. After exploring other sectors, she found her spot in the local supply chain industry at ST Logistics. Chelsea was able to utilise her previous skills acquired in the pharmaceutical sector to quickly assimilate into the operations of a secondary repackaging facility in our Healthcare Logistics Hub.
Read more here