One vision, one heart, one step — this is how we can win together! This morning, ST Logistics proudly marked a significant milestone by hosting the SkillsFuture Queen Bee Network Official Launch Ceremony and launching our official Supply Chain SkillsFuture Queen Bee logo with Mr Tan Kok Yam, Chief Executive of SkillsFuture Singapore.
During his welcome address, Mr Loganathan Ramasamy, Chief Executive Officer of ST Logistics, emphasised the need for all of the parties present to band together to make an even better tomorrow. "This event is a "one-stop" platform to connect all parties together for us to make a concerted push forward, the one step towards workforce transformation… One vision, one heart and with one step. The future begins today, right now with one step."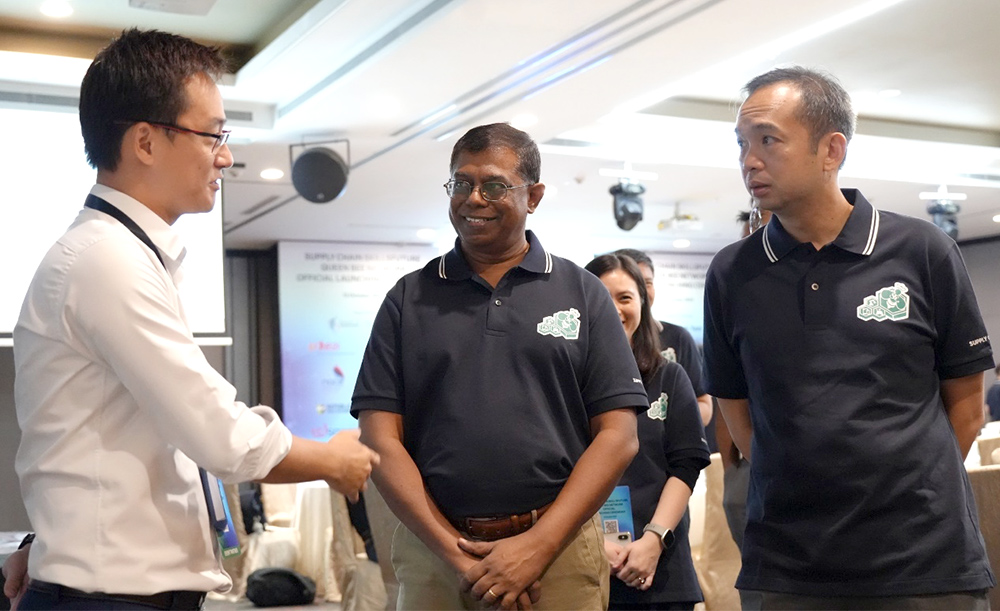 We are elated to formalise our partnership with an outstanding group of suppliers and vendors, sharing the same goal of building the next generation workforce. This event signified a pivotal moment where, as industry leaders in the supply chain sector, we empower our valued partners with direct access to a wealth of opportunities. They engage directly, enrolling in various Government support schemes, upskilling avenues, and grants managed by esteemed agencies like Workforce Singapore, e2i – Employment & Employability Institute, NACE Led by NYP, Singapore Business Federation, NTUC LearningHub, and Republic Polytechnic.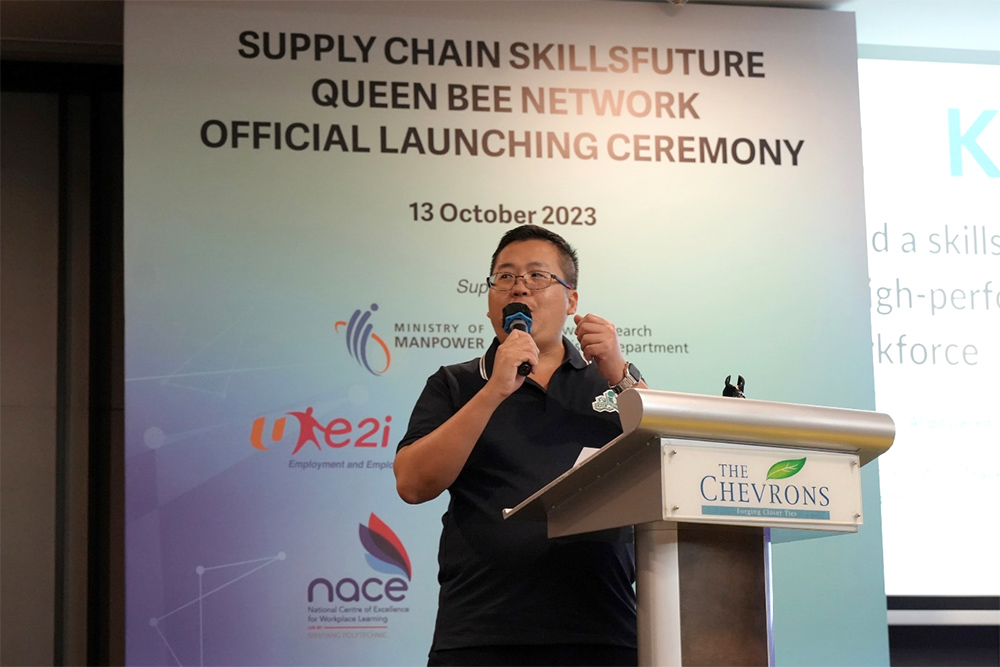 This event transcends mere formalisation; it embodies a celebration of collaboration, innovation, and growth. We stand united in our vision to shape a future where our partners thrive, businesses prosper, and communities flourish. Our heartfelt gratitude extends to all involved, as together, we embark on this exciting journey towards shared success.