ST Logistics is honored to be one of the 12 employers to receive the Work-Study Programme (WSP) Appreciation Award from Dr Maliki Osman, 2nd Minister of Education and Foreign Affairs at the SkillsFuture Work-Study Fair 2022. The WSP Appreciation Award is given to recognise companies for their strong support of the programme and their active participation in providing opportunities for fresh graduates to deepen their skillsets.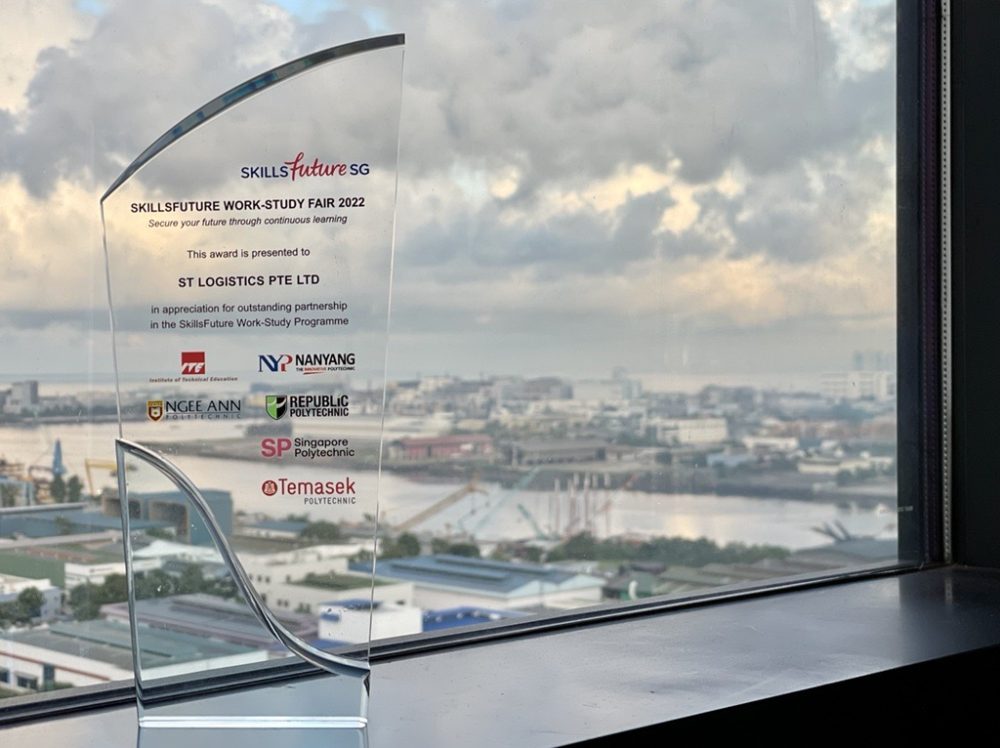 The SkillsFuture Work-Study Programme enables polytechnic and ITE graduates to enhance their job readiness and further gain industry-recognised qualifications, through a combination of on-the-job training and classroom learning. Since its commencement in 2015, ST Logistics have been partnering with Republic Polytechnic to train young supply chain talents for the industry.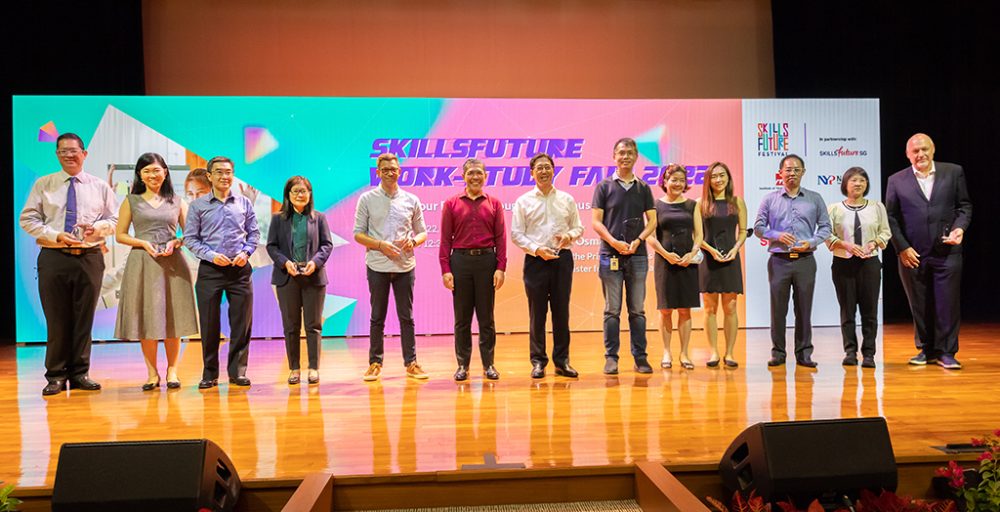 Industry support and participation are key to the success of the Work-Study Programmes, with more than 1,900 companies on board the programme. ST Logistics is proud to mentor young talents and equip them with future-ready skills for the supply chain industry.