ST Logistics hosted Minister for Education Mr Chan Chun Sing and Minister of State (MOS) for Education and Manpower, Ms Gan Siow Huang at Toll City during the ST Logistics (STL) – Supply Chain Employees' Union (SCEU) Learning Festival 2022.
During their keynote addresses, Minister Chan and CEO of STL, Mr Loganathan Ramasamy, highlighted the importance of cultivating a workplace learning culture as industries digitalise.

In his speech, Minister Chan shared that lifelong learning is not just about fulfilling a job requirement, but also about leading a fulfilling life as one continually adds value to those around them.
At the festival, STL announced a new Skills Allowance scheme that incentivises its employees to pick up digital skills such as robotic process automation and Microsoft Power Platform. With the skills allowance going up to 6 per cent of employees' salary, STL expects to spend a total of $1.7 million a year on this scheme.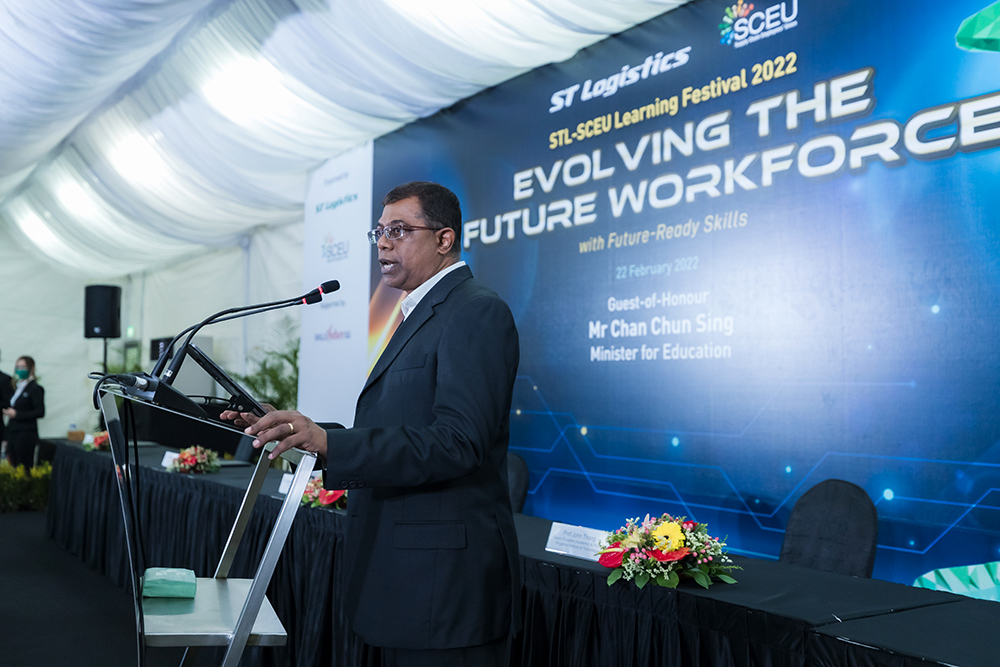 The scheme is part of a journey that STL has undertaken to empower its employees to upskill themselves. Previously, the Company had rolled out an AI-powered Skills Management System that provides each employee with a personalised skills map. Tailored recommendations are made to them after tracking their competencies with reference to 36 skills from SkillsFuture frameworks.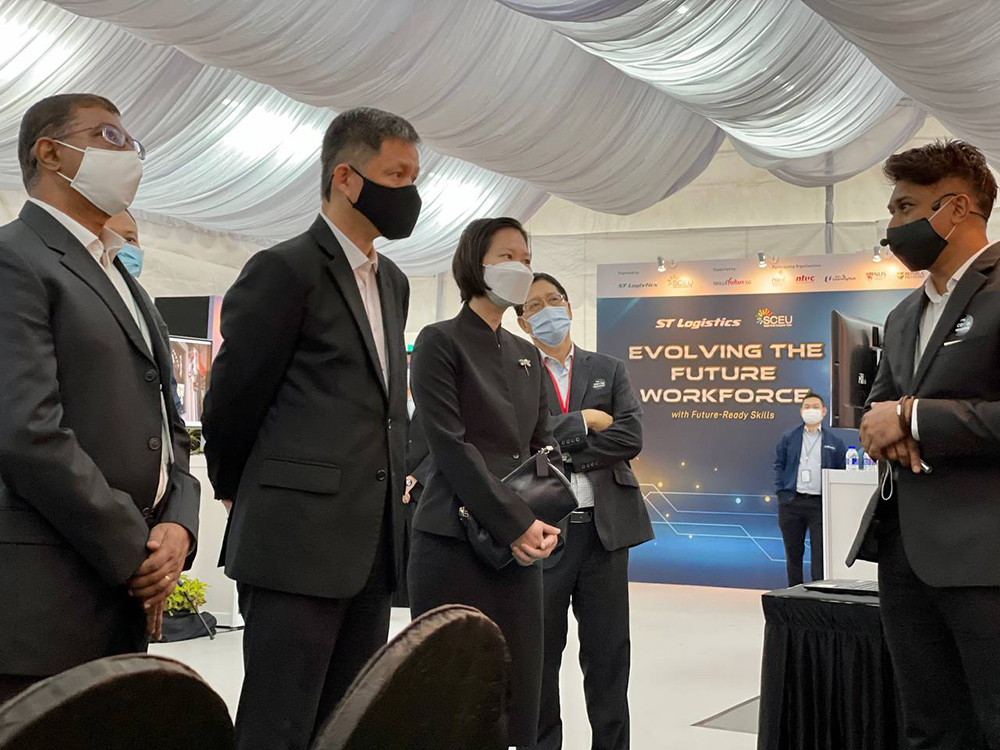 Recognising the importance of workforce skilling, STL has played an active role in the development of the Job Transformation Map for the logistics sector, which was announced in November 2021. The Company also rides on skills development initiatives such as the Skills Framework for Logistics, the Career Conversion Programmes (CCP) for the supply chain industry, and the SkillsFuture Work-Study Programme.

The Company continues to partner Government agencies and institutes of higher learning to foster this conducive environment for lifelong learning. Equipping employees with the relevant competencies to perform in their new roles requires this robust ecosystem forged through collaboration.
The commitment to this collaboration was reaffirmed during the Memorandum of Understanding (MOU) signing ceremony witnessed by Minister Chan and MOS Gan. STL renewed two MOUs with the National University of Singapore (NUS) and NTUC LearningHub, and further signed two new ones with the Singapore Institute of Technology (SIT), and National Centre of Excellence for Workplace Learning (NACE, led by Nanyang Polytechnic).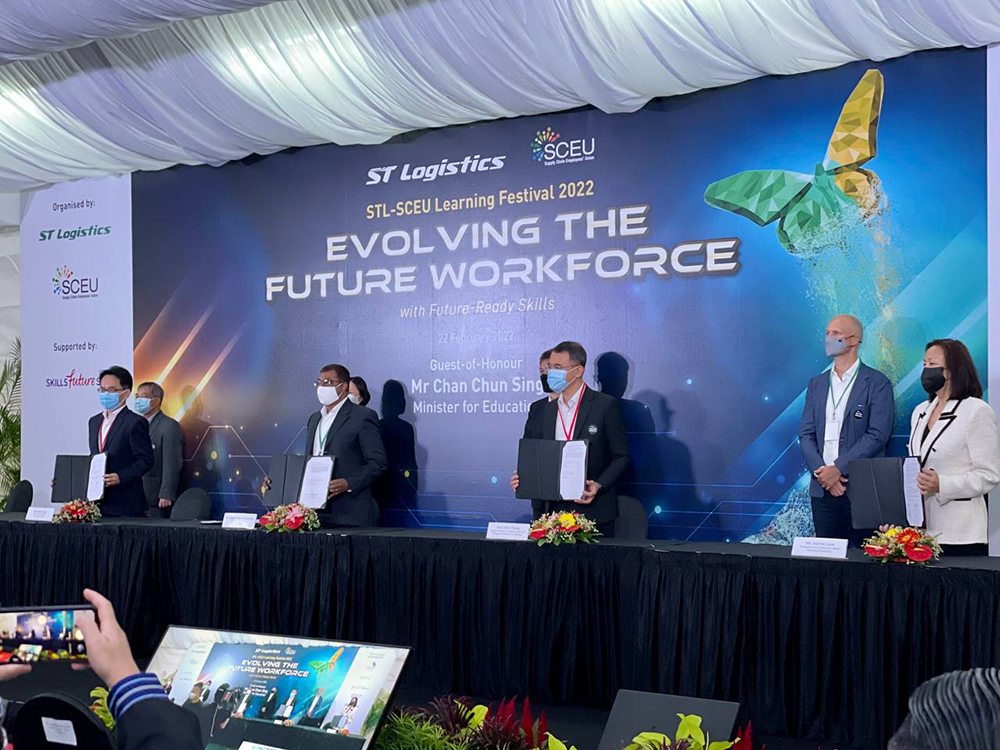 The signing ceremony was followed by a tour through the learning booth displays set up by STL, SCEU, and its MOU partners.
Minister Chan and MOS Gan then had the opportunity to interact with STL employees who were graduates and trainees from the SkillsFuture SG Work-Study Programme (WSP) and its Singapore Industry Scholarship (SgIS) Scholars, who shared about how they have benefitted from the programmes career-wise.