ST Logistics is honoured to host Deputy Secretary-General, NTUC, Minister of State (MOS)Desmond Tan at the ST Logistics (STL) – Supply Chain Employees' Union – SCEU Learning Festival 2023.

The event was held in conjunction with ST Logistics' appointment of SkillsFuture Queen Bee (SFQB) for the Logistics Sector and an exchange of Collective Agreements (CA) between ST Logistics and Supply Chain Employees' Union – SCEU.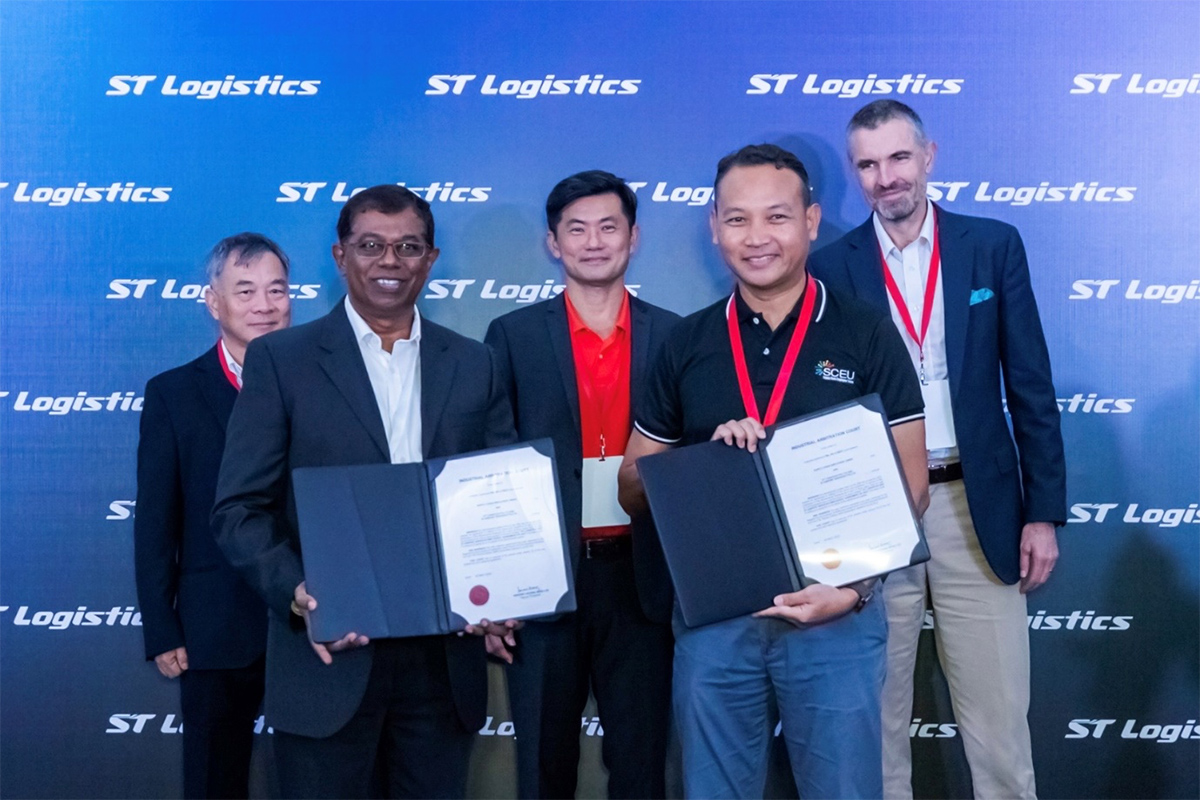 "The appointment of SkillsFuture Queen Bee and the exchange of Collective Agreements just goes to show how ST Logistics is committed to expanding its upskilling efforts beyond the organisation and contribute to the uplift of Singapore's workforce." said Mr Loganathan Ramasamy, CEO of ST Logistics.

As SFQB, ST Logistics will take on the leading role to champion skill development in organisations within its network, providing skills advisory and support to guide organisations in identifying and acquiring the skills needed for business transformation – facilitating growth and championing the next-generation logistics industry.

Going forward, ST Logistics envisions another exciting and successful endeavour to 'future-proof' its workers as well as workers of its partners.
Find out more about SFQB here:
https://www.gobusiness.gov.sg/enterprisejobskills/programmes-and-initiatives/upgrade-skills/skillsfuture-queen-bee-networks/