How can we all thrive in the new Future Of Work? This morning, the NTUC CTC Symposium 2023 unfolded its insights at the Devan Nair Institute for Employment and Employability. Kicking off with a keynote address by Mr Chee Meng Ng, Secretary General of National Trades Union Congress (NTUC), this symposium emerged as the cornerstone for stakeholders in the CTC ecosystem to share wisdom, gather invaluable knowledge, foster profound connections, and ignite collaborative endeavors.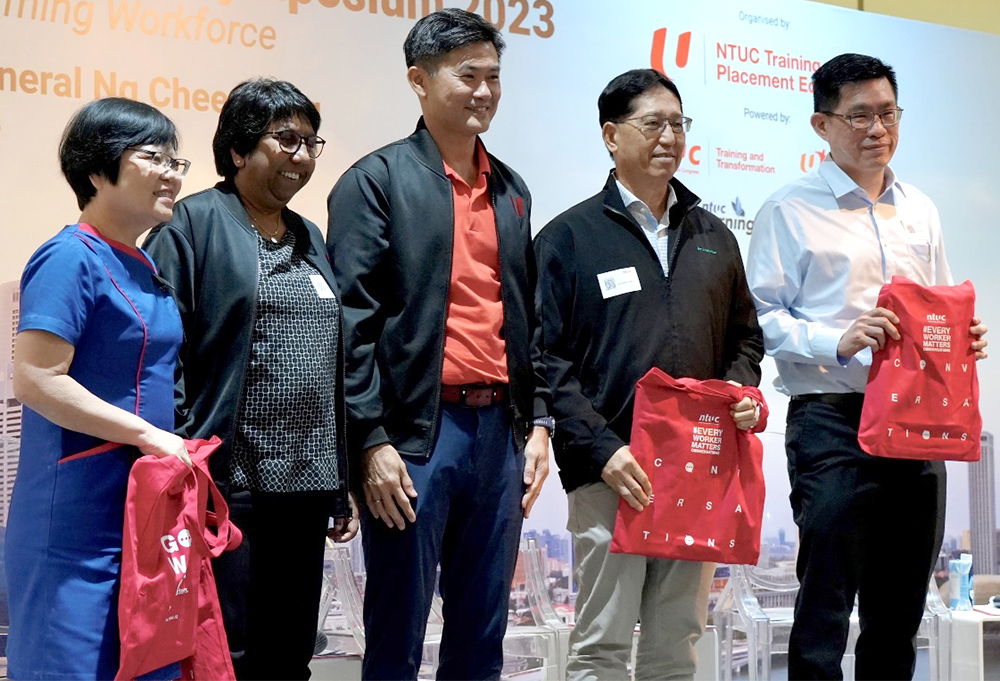 Our Chief Human Resource Officer, Mr Tan Wong Tong, was honoured to take the stage as a panelist alongside Mr Desmond Tan, Deputy Secretary General of NTUC, Mr Ah Cheng Lim, CEO of Dyna-Mac Holdings Ltd, Ms Ng Sow Chun, Chief Nurse at Ng Teng Fong General Hospital and Ms K Thanaletchimi, President of HSEU. Their insightful dialogue explored pivotal themes, including the dynamic landscape of change management courses, the profound impact of the Skills Allowance Scheme on employee engagement and retention, and the strategic harnessing of CTC grants, emphasizing the transformative potential of the AI-powered system in bridging skills gaps.
Our heartfelt appreciation goes out to the organisers and fellow participants for their unwavering commitment to advancing the discourse on contemporary workforce challenges and opportunities.
Stay tuned for forthcoming updates as we continue our journey to pioneer innovation and excellence in the ever-evolving terrain of workforce development!