ST Logistics was honoured to be invited to the West Zone SAF Day Combined Rededication Ceremony hosted by National University Hospital – NUH last Friday.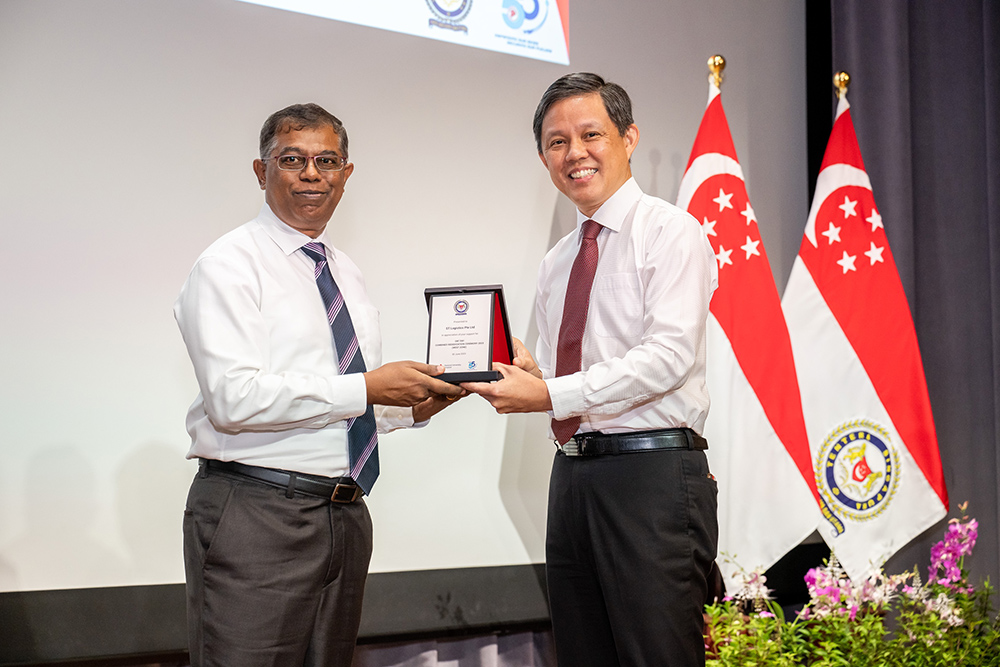 Officiated by Minister for Education and Minister-in-charge of the Public Service Mr Chan Chun Sing, ST Logistics Group was proud to receive Appreciation plaques from Mr Chan for our support to our servicemen and women; a testament to our commitment and support towards NS. Representing ST Logistics, ST Healthcare and ST-Airport Services (wholly-owned subsidiaries of ST Logistics), the appreciation plaques were received by Mr Loganathan Ramasamy, CEO of ST Logistics, Dr Tang Chien Her, Snr Vice President of Healthcare Vertical and Mr Koh Wee Sin, Snr Vice President of Aviation Vertical.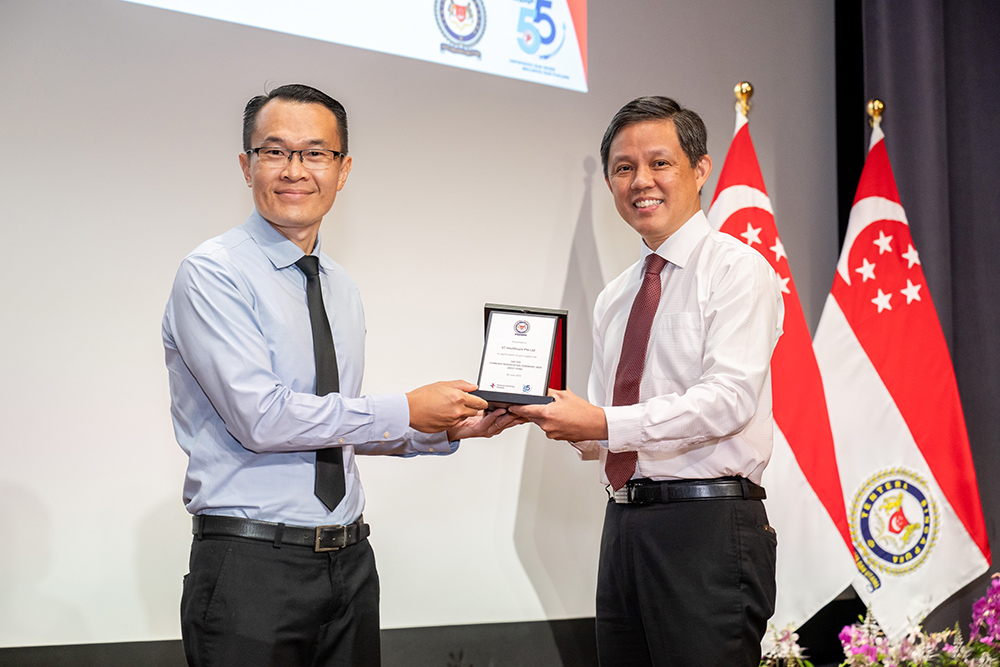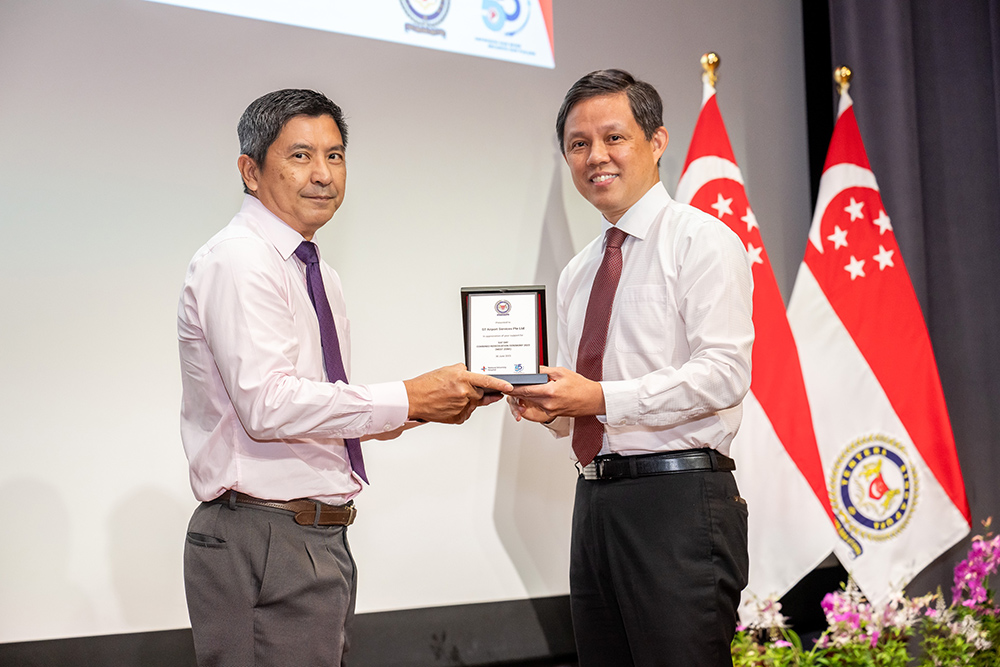 Once again, we thank all the NS men and women for their contribution to the peace and stability of our nation! Thank you for keeping us safe!
Photo credits: Ministry of Education, Singapore