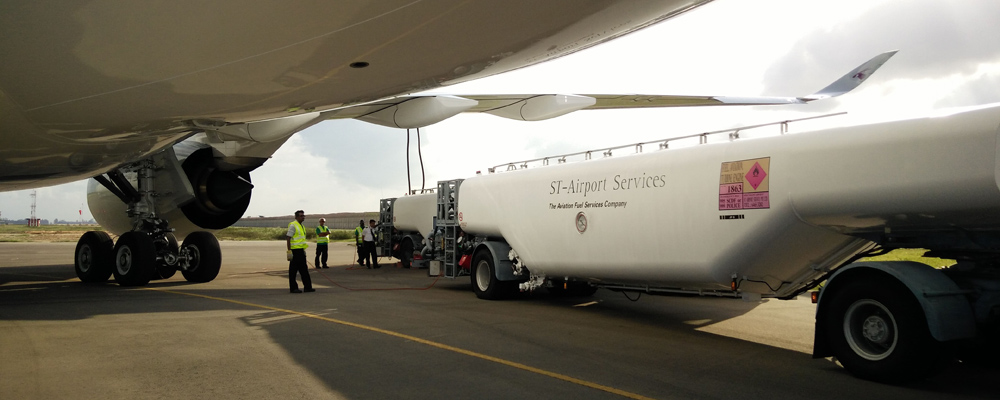 Paya Lebar Airbase, Singapore
At ST-Airport Services' Fuel Depot in Paya Lebar Airbase (IATA : QPG │ ICAO : WSAP), we provide Into-plane services ("ITP") and Ground Handling Support Services for customers transiting through.
Products
JP 8 Jet Fuel
Jet A1 (on special request only)
Services
Fuel Services
Aircraft MRO defuel and storage (on request basis)
Ground Handling & Support Services
In-flight catering
Aircraft interior cleaning and dressing
Limousine/ Coach pick-up services to designated hotel (or to places of interest)
Aircraft fleet servicing
Contact our team for more information at stars.ops@stlogs.com or stars@stlogs.com.
---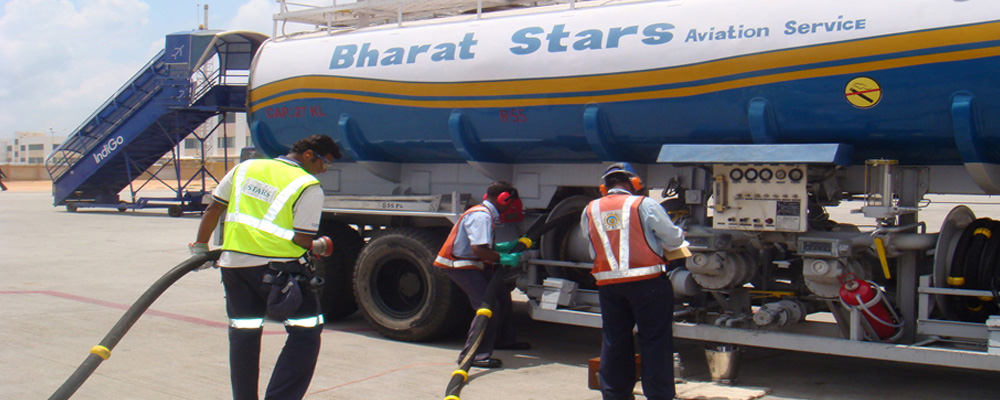 Bharat Stars Services PVT Ltd
Incorporated on 13 September 2007, Bharat Stars Services Pvt Ltd (BSSPL) is a joint venture company of Bharat Petroleum Corporation Limited (BPCL) in business alliance with ST-Airport Services Pte Ltd (STARS) providing "Into-Plane Services" in numerous airports in India such as Chhatrapati Shivaji Maharaj (Mumbai), Kempegowda (Bengalura) and Indira Gandhi (New Delhi) international airports. BSSPL has a fully owned subsidiary company, Bharat Stars Services (Delhi) Pvt Ltd that operates in New Delhi.
Both BCPL and STARS are reputed specialists with extensive network in the entire logistics and service chain of aviation fuel, including the provision of Into-Plane Services (ITP), each with many years of experience and outstanding track records. They have established international best practices and standards in manging and operating systems.
For more information on the location and contact details, please visit http://bsspl.in/.