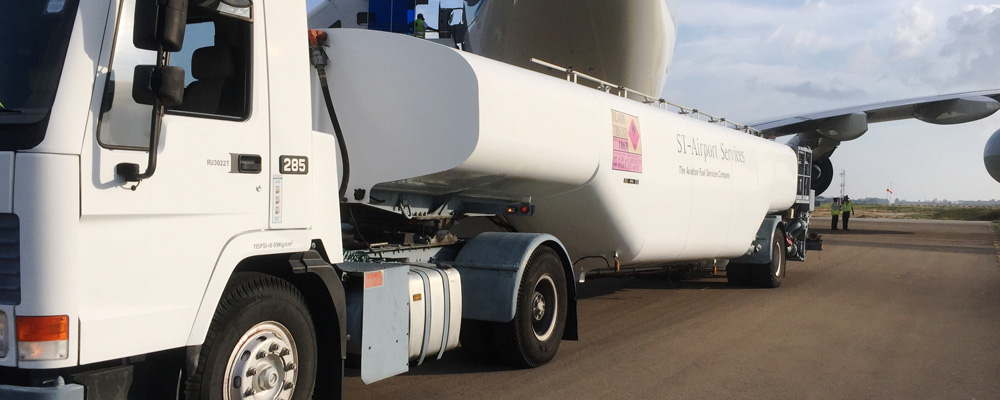 Fuel Services
Into-Plane Refuelling
ST-Airport Services, through its fleet of dedicated refuellers, provides into-plane refuelling in compliance to internationally-recognised Joint Inspection Group (JIG) requirement. We have extensive experience with all aircraft types, from fixed wing to rotary wing, from AVGAS-powered piston engine aircraft to Airbus A380 and from military turboprop transport aircraft to high performance fighter jets.

Such multi-disciplinary capability allows STARS to add on to customer chain beyond the supply of aviation fuel. Our mission focus ensures on-time delivery to the aircraft, at all times.

Defuelling, Storage, and Re-issue of Aviation Fuel
ST-Airport Services has developed an innovative solution to help our customers reduce the total fuel costs during maintenance. When an aircraft requires the emptying of its fuel tanks for maintenance or other purposes, STARS is able to defuel the aircraft, store the fuel in dedicated tanks, and then re-issue the fuel into the aircraft when it is ready. The fuel is maintained to the highest standards with regular stringent quality checks. With this initiative, our customers are able to reap cost savings.

Aviation Fuel Logistics
ST-Airport Services provides transportation and distribution of aviation fuel within Singapore as well as overseas. The fuel may be delivered in packaged form or in bulk for export. We are able to meet your fuel transportation needs via:
Road Tankers
ISO-containers
Drums
---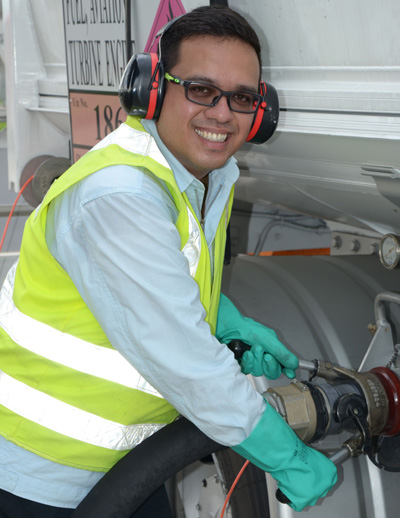 Fuel Products
At ST-Airport Services, we supply a range of aviation fuels to meet the needs of every customer.

JETA1
Conforming to Aviation Fuel Quality Requirements For Jointly Operated Systems (AFQRJOS),
Defence Standard 91-091, ASTM D1655 and NATO Code F-35

JP8
Military grade of Jet A1, with the addition of Fuel System Icing Inhibitor and Corrosion Inhibitor
Conforming to Defense Standard 91-87, NATO Code F-34

JP5
Is a High Flash Type of fuel, Containing Fuel System Icing Inhibitor (AVCAT / FSII)
Conforming to Defense Standard 91-86, NATO Code F-44

Aviation Gasoline 100LL (AVGAS 100LL)
Low lead, blue-dyed fuel which are generally use for piston engine-powered aircraft
Conforming to Defense Standard 91-90 and ASTM D910
---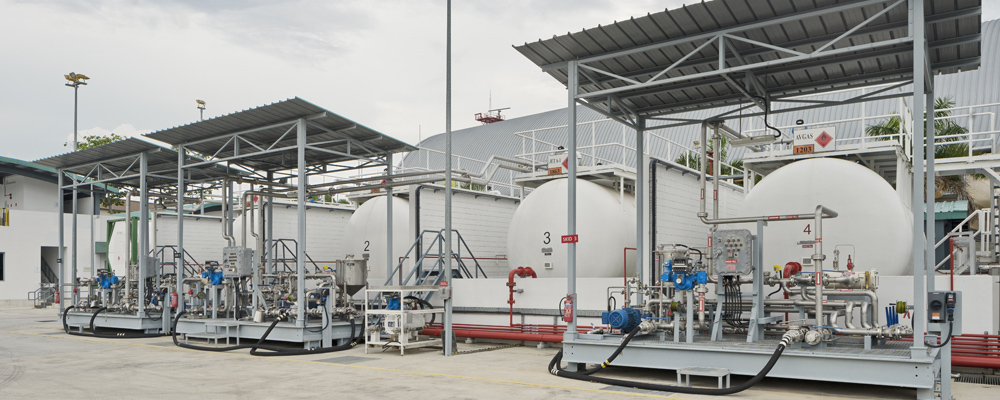 Fuel Systems
Management Airport Fuel Installation & Distribution System
We provide management services for fuel storage in Singapore. Through our JV partner, we are able to operate airport hydrant systems too..
---
Fuel Solutions
Consultancy, Training & Audit
We provide consultancy, training and audit services in aviation fuel-related areas to assist organisations in ensuring all industry standards, specifications and legislation are addressed from facility design stage up to final delivery.

Consultancy
Design and commissioning of aviation fuel facilities
Establishing and implementing aviation fuel system operating procedures
Establishing and implementing aviation fuel quality control management
Testing and analysis of aviation fuels
Establishing and implementing Quality and Health, Safety and Environmental (QHSE) Management Systems
Training
We provide various customised training programmes, from initial training and authorisation of staff to on-going continuous trade training in all aspects of aviation fuel management. Examples include:
Understanding of Jet Fuel specification properties
Performing of Aviation Fuel Quality checks
Performing of Into-plane plane refuelling
Understanding health & safety requirements working in a fuel farm or within the vicinity of an aircraft
Understanding of fuel depot management
Audit
We provide auditing services to customers to ensure organisations meet their internal requirement as well as the relevant standards, specifications and legislation.
For more information on the above services, do contact us and our experienced team will be pleased to propose the most suitable options for your organisation.
---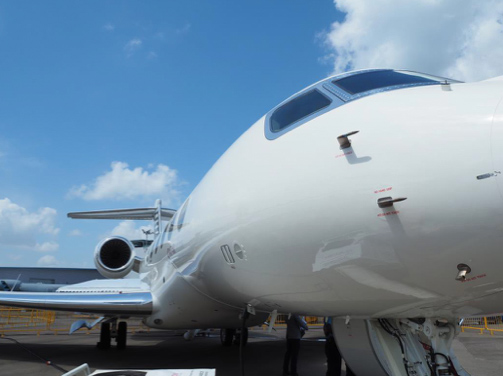 Ground Handling Support (Paya Lebar Airbase, Singapore)
We provide a customer focused service combined with the exceptional operational expertise you would expect from STARS.
Into-plane refuelling services – JP8 fuel
Aircraft MRO defuel and storage (on request basis)
In-flight catering
Aircraft interior cleaning and dressing
Limousine/ Coach pick-up services to designated hotel (or to places of interest)
Aircraft fleet servicing
Location
Paya Lebar Airbase, Singapore (IATA : QPG │ ICAO : WSAP)

For more information, please email us at stars.ops@stlogs.com